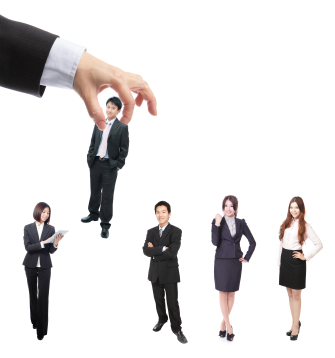 If you haven't noticed, the world of recruiting has changed dramatically.
Worldwide, the number of quality hires coming from social networks has increased by 73% over the past four years. Over that same time period, the number of qualified hires coming from staffing agencies has gone down 16%. Social professional networks are now the number one source for quality hires in the United States.
But simply knowing where to look is not enough.
Recruiting budgets and competition for talent in the workforce are both expected to increase this year. In the technology industry, where a majority of companies believe that there is a talent shortage, competition can be even more pronounced.
With these facts in mind, it's important that business owners and hiring managers in technology understand how to use LinkedIn to quickly find the people who are well qualified for their open positions. Here are a few tips on using LinkedIn to recruit top candidates in the technology field.
Focus on value and brevity
The hard truth in technology recruiting is that a qualified candidate with a strong track record in the industry doesn't care much about how awesome and innovative your company is. No one wants to read a longwinded mission statement in an initial inquiry from a prospective employer, especially when they likely have several companies interested in them.
When you contact potential candidates, you should briefly introduce yourself and your company and then move right into describing the position and its benefits. Don't waste time with pleasantries or by talking up your company excessively: it shows a lack of respect for the time of your potential hires and will give them a negative first impression of you.
Research your candidates
One of the great benefits of LinkedIn is that it allows technology CEOs and recruiters to add a personal touch to their recruiting efforts. It is easy to check out a candidate's profile and identify something that connects them to the company, such as a shared school or a specific certification. You could also comment on a project they have worked on or client they have had in the past.
Even if someone isn't interested in your position, this makes your message stand out. They will remember your name and will keep you in mind if something about their situation changes or if they think of someone who might be a good fit for the role.
Consider your talent branding
LinkedIn defines a company's talent brand as the social version of what potential hires think of them as an employer. Proper talent branding is crucial for successful LinkedIn recruiting: research shows that organizations with strong, recognizable talent branding have twice the InMail response rate of companies with no previous engagement with job candidates.
When planning techniques for talent branding, heed the words of marketing influencer and evangelist Guy Kawasaki: don't put lipstick on a pig by trying to make your company seem like something it is not. Instead, your talent brand should be an authentic look inside your company culture. You can achieve this by adding personalized elements to your company website and LinkedIn profile, such as employee testimonials or videos and pictures from company events.
In a competitive field like technology where talent is in high demand, it can be tough for smaller employers to stand out. These strategies will help you use LinkedIn to level the playing field and improve your chances of landing the best talent available in your geographic area.