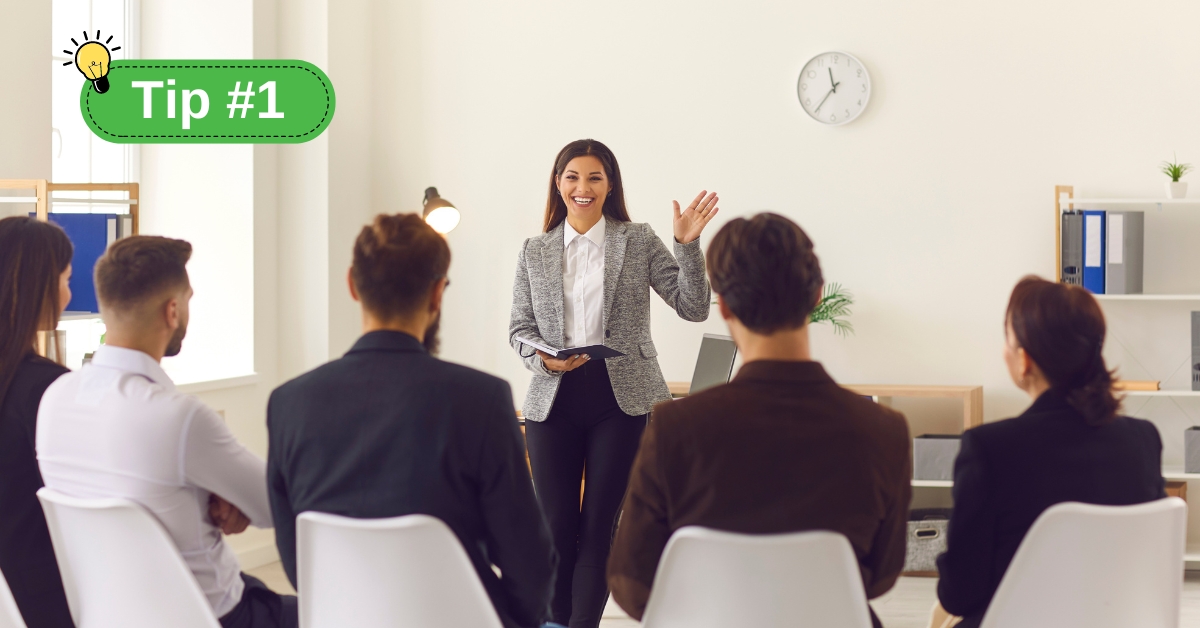 What do you wish people knew about you and your business before meeting with you? Put that information on your LinkedIn profile so people can educate themselves and come to meetings better prepared. You'll save time and your meetings will be more productive.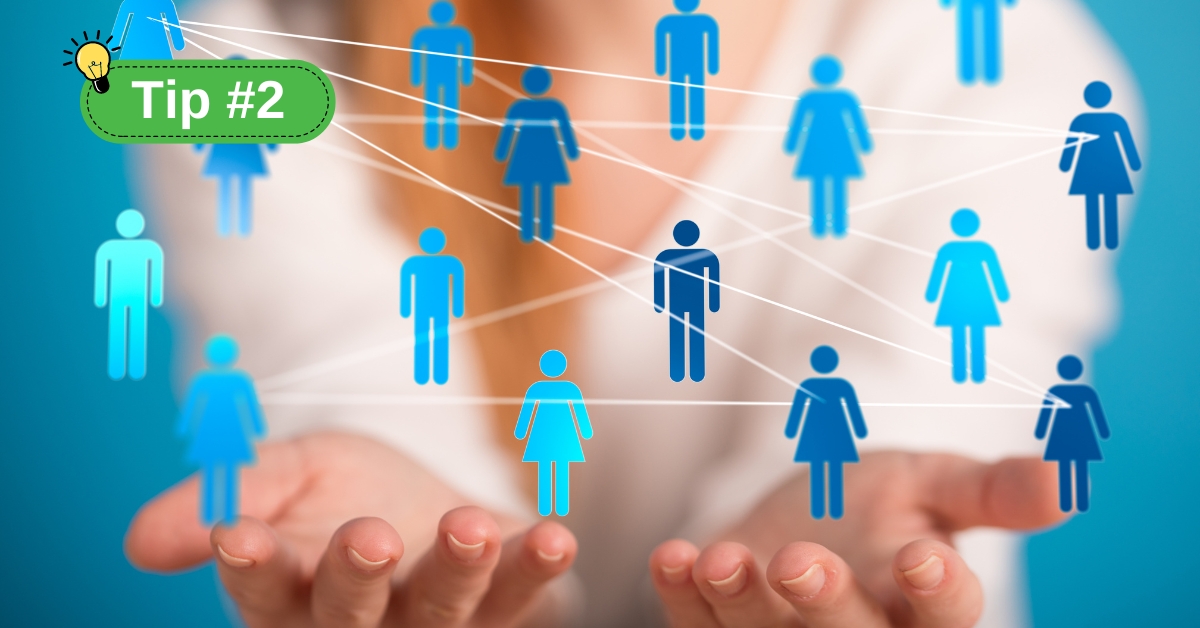 Your best investors, customers, partners, and employees come through referrals. When you post consistently on LinkedIn, you keep your network updated about your traction. You stay top-of-mind, build excitement about your momentum, and get more referrals.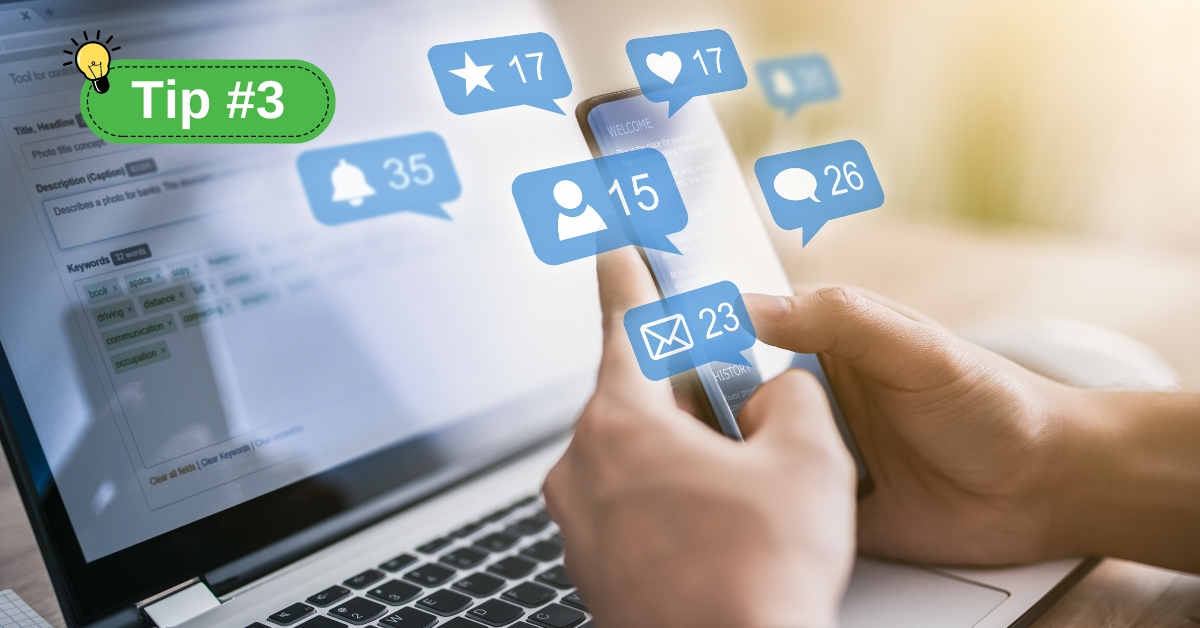 Building trust is one of the most important things a CEO can do. Trust comes over time. But you can speed it up by using LinkedIn to signal that you are trustworthy. There are 25 ways to use LinkedIn to give people insights into your expertise, character, and intention, so they become more comfortable trusting you.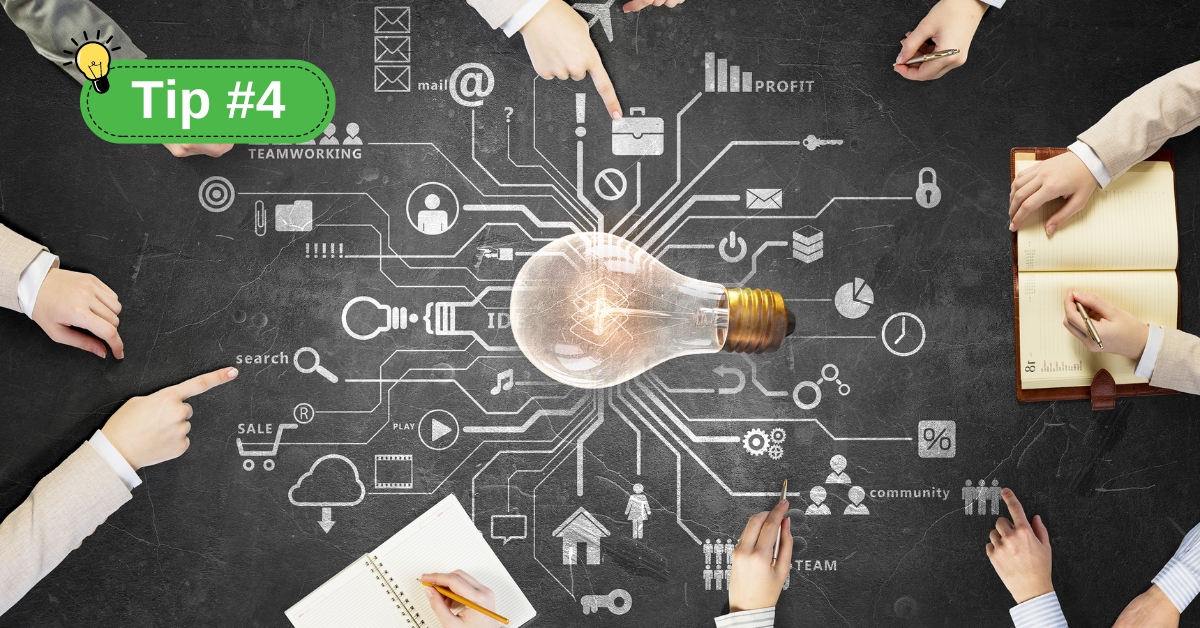 There are three stories every SaaS CEO needs to tell consistently – your vision, your traction, and your culture. You can use your LinkedIn profile and posts to broadcast those stories and attract people who want to help.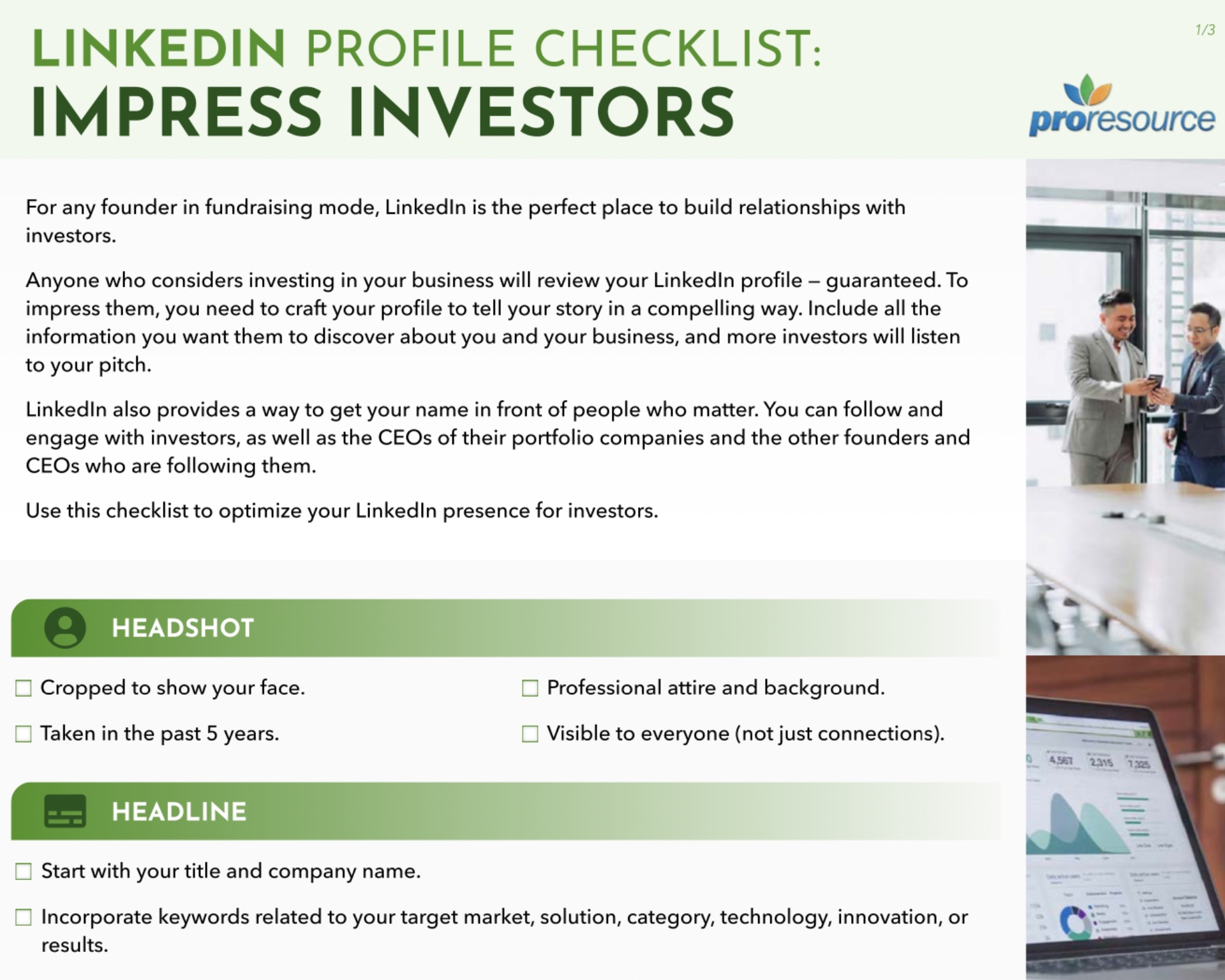 LinkedIn Profile Checklist: Impress Investors
For any founder in fundraising mode, LinkedIn is the perfect place to build relationships with investors.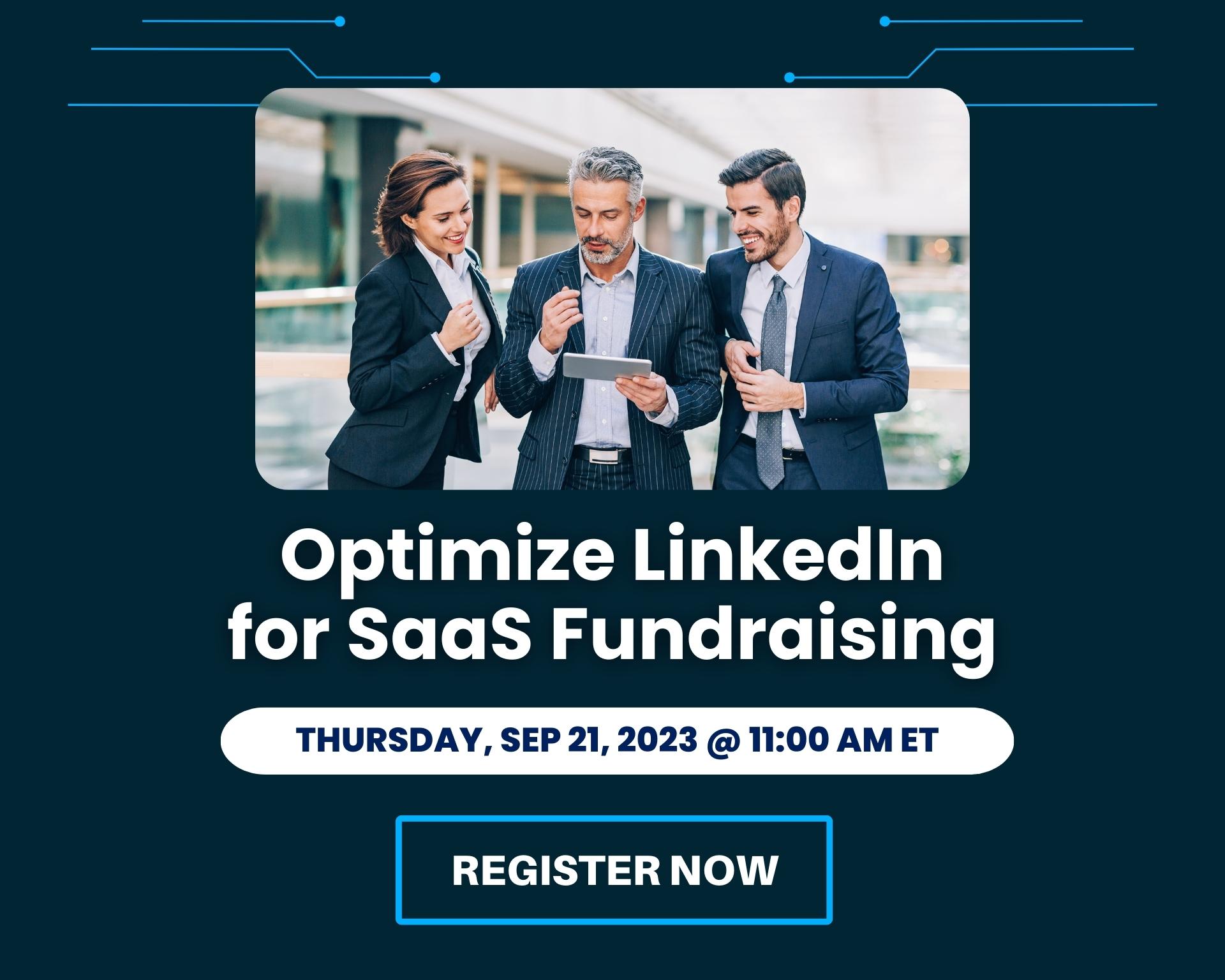 Optimize LinkedIn for SaaS Fundraising Webinar
Preparing to raise a round? Discover simple strategies for you and your team that will impress investors and get them excited about talking with you.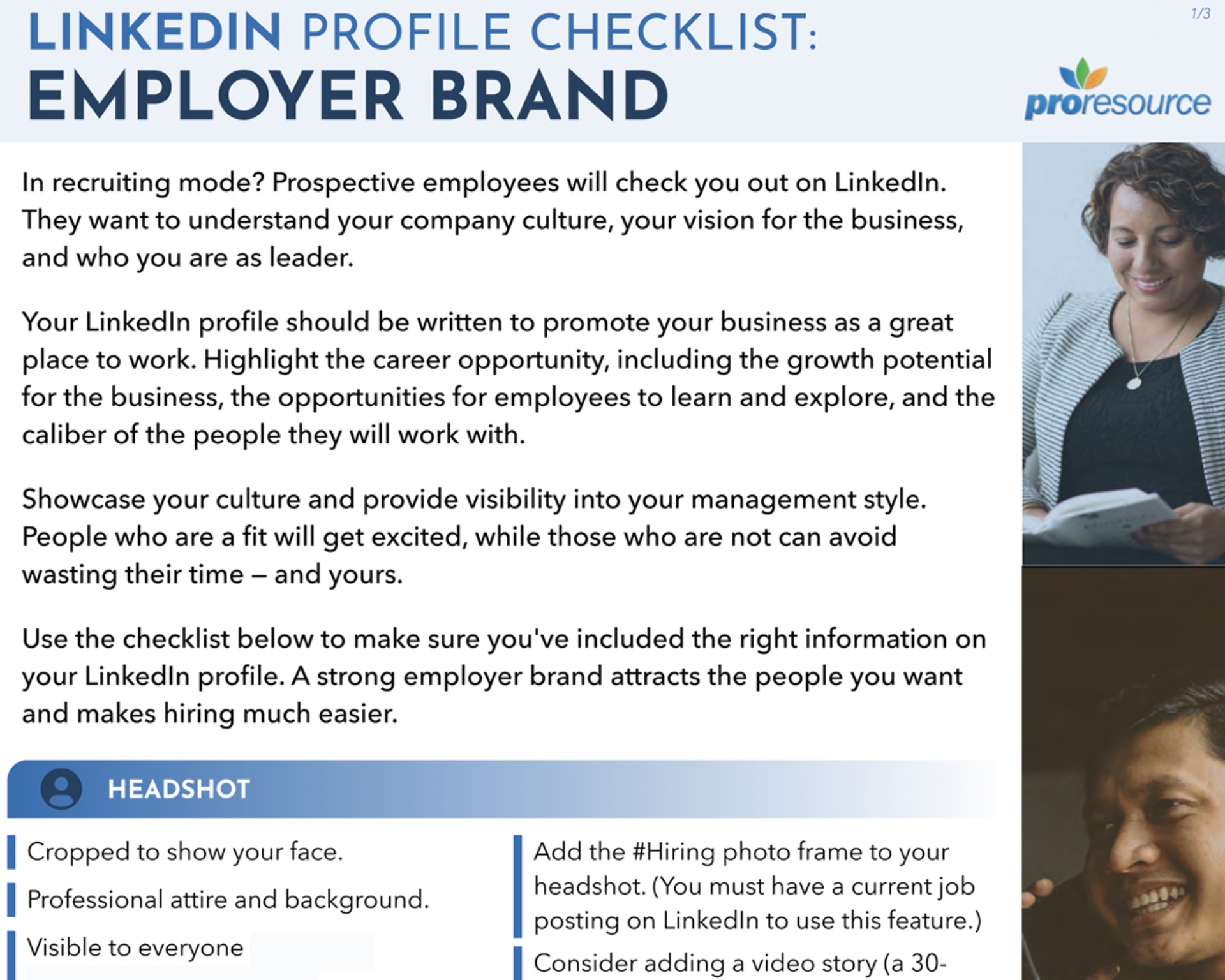 LinkedIn Profile Checklist: Employer Branding
People check out your LinkedIn profile when deciding whether or not to apply for a job with you. Make sure they get the strongest possible impression of your business.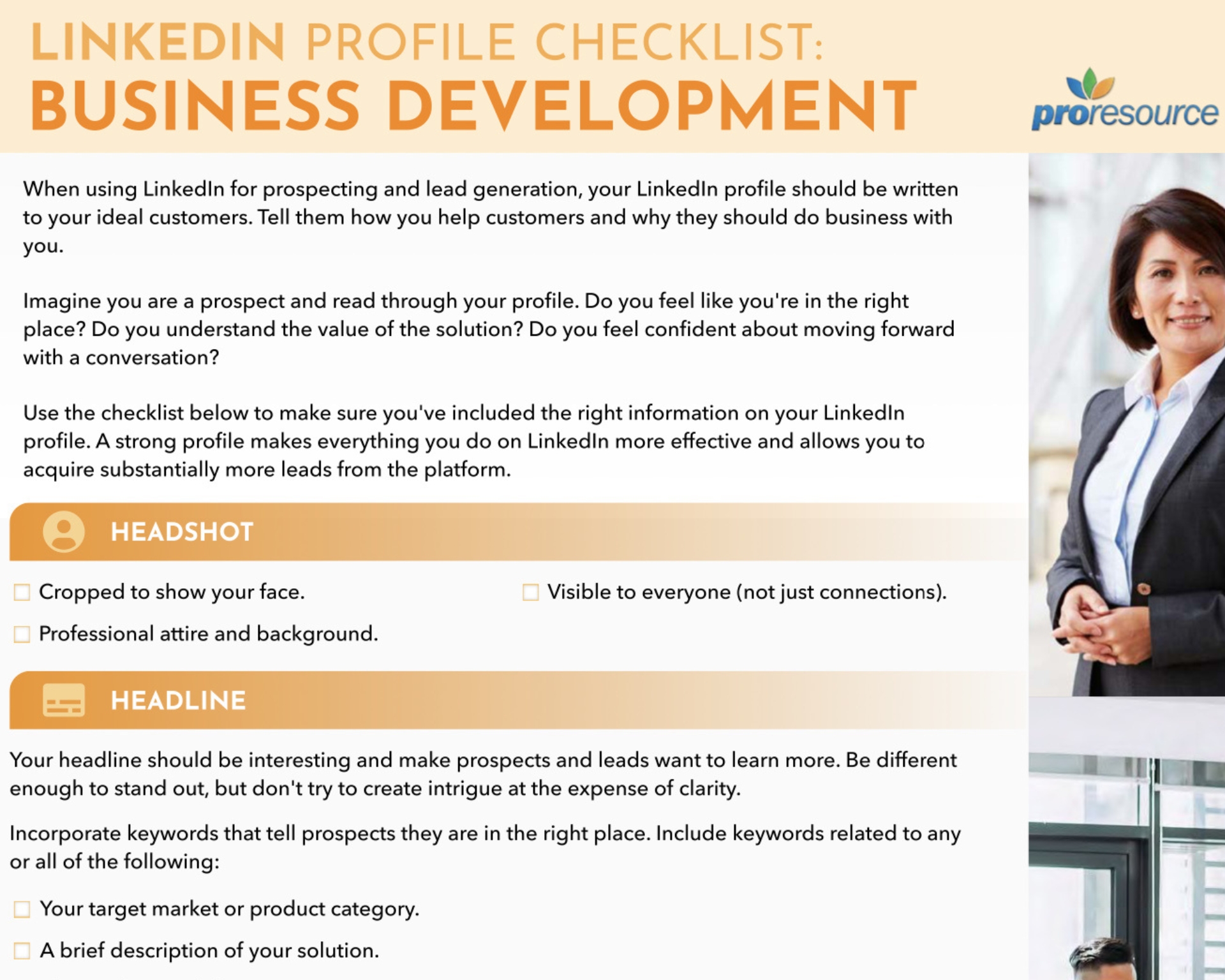 LinkedIn Profile Checklist: Business Development
When using LinkedIn for prospecting and lead generation, your profile should be written to your ideal customers. Help them understand why they should do business with you.
Want to Talk About Your Own Personal Branding & Communications Strategy?