Today's post is by Nick Davis of Sans Serif Communications in Fairfax, Virginia.
Your brand, your image, your company—don't mess it up now. Designing a logo is "all opinion." Why red vs. blue? Why big vs. little? Why serif vs. sans serif typefonts? If you are not right brained maybe designing a logo should be turned over to a professional. Your options of choosing a logo designer range from a new art school graduate to a seasoned professional. The level of service, cost and talent are usually proportional to their experience.
Now finding design talent. A search on the internet for "logo designers in your city" will provide many. If you know of a company whose logo you like, ask who designed it and contact them.
Generally a phone introduction and intverview will start the process. Your conversation might go along this line. "I like the logo that you designed for X-Company and would like to know more about your process of logo development, time and cost." You are likely to hear, "Do you have any thoughts as to what design direction you want your logo to go?"
Perhaps you have already had some thoughts that would help the designer to give you a price range…but if you don't, that is completely OK. Avoid elements of a logo that won't make any sense in a professional use. A color choice that matches your car. A sail ship because that is your hobby. An Old English typeface because it's on your diploma.

At this point, the designer should be able to give you a cost range. You could expect a range of $300 to $1,500 for a professional design. If the cost is within your budget ask that they supply you with logo samples that would identify their design styles. Be observant, do they match your type of business? If most of their samples follow design styles of abstract, earthy, feminine and your company specializes in automotive equipment you might be wasting your time and theirs. On the other hand, if their samples are diverse in subject and style, you have probably located a talented designer that adjusts to the assignment.
When discussing the project, iron out all details:
1. What is the cost for the design service?
2. How long will the process take? (A range should be acceptable.)
3. How many designs will be presented?
4. If you would like revisions or all new designs, will there be any costs? (This is where the opinion issue of choosing a designer that has a style that you like comes in.)
5. Request specific types of files that you will want. The "native" file, and various export files such as .jpg, .eps, .pdf. (Note that logos should be designed in a vector-based format. The type fonts on your computer are vector-based, which is an outline format, thus allowing the logo to increase to banner size proportions and retain the crispness of the master file.)
6. Who will own the rights to the design when complete?
7. Put all that has been decided in writing.
Lastly, if you had a good experience, keep in touch with this designer (your designer). They are the best source to maintain your "brand" to all of the other marketing materials that will follow as you grow.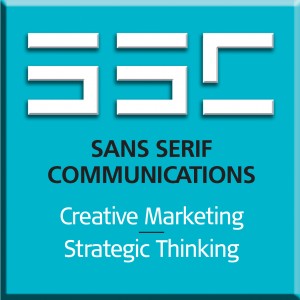 Nick Davis is the president of Sans Serif Communications, a company with more than 40 years of creative and marketing communications success that has won most every type of award available. Sans Serif is based upon a strong foundation of production and creative values with a no-excuse policy that they WILL make the right decisions. Nick loves the science of grabbing someone's attention and guiding them to respond. He enjoys all the funky graphic techniques that are so cool, but knows that if the message is lost in design, the campaign is a failure. You can see samples of their work at www.sansserifcomm.com.