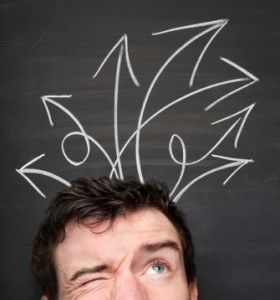 Need an easy way to get ideas for your own blog posts, videos or social media posts? Use content from other people as a starting point. Here's how…
Link to the other blog post and talk about why you agree or disagree. Was your experience similar or different?
Link to another blog post and talk about why this is important. What does it mean to the industry? What does it mean to you personally?
List 3-5 excellent posts on the same topic. Call it "best posts about [whatever the topic is]."
 Look for a very old blog post – yours or someone else's – and talk about how things have changed since then.
Take two blog posts on the same topic from people who have different perspectives and talk about how and why they differ.
Link to an old but classic blog post and add a comment about why it is timeless.
 Share a blog post that had a big impact on you and explain what it meant to you and how you changed what you were doing as a result.
You can even use other people's content to become known as a thought leader in your industry. Here are two ways to do that:
Track blogs from people outside your industry who have interesting ideas. When you find one that can be applied to your market, share the blog post and your insights about how to apply the concepts.
Share blog posts from business leaders and visionaries, and interpret them for your audience. Talk about why these concepts matter. Outline simple action steps that people can take to put those ideas in place in their businesses.
Have you used other people's content as a starting point for your own blog posts? Why or why not?