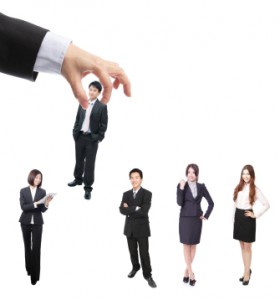 The first thing a tech startup needs to do in finding customers is to describe its ideal clients. Nail down the characteristics of this target audience. Many marketers create personas that go as far as identifying the client's gender, age, lifestyle, challenges and so on.
For example, identifying "IT managers" as an ideal client isn't enough for a tech startup that sells an app. Do they work for a small or large company? What industry? Does their team do IT support for internal employees or external clients?
After you've created a profile of your typical customer, communicate that to the rest of the team. It ensures everyone communicates the same message. Next, do these to quickly start bringing in new customers.
1. Contact your friends and colleagues.
People buy from people they like and trust. Who better than your friends and colleagues? To make it easier to start the conversation, approach them with the idea of "I've recently launched a startup that provides ABC to help make it easier to do XYZ. Do you know anyone who could benefit?" This takes off the pressure of selling by having you ask for help. People are pleasers who want to help. Once they know about your startup, they may start spreading the word.
2. Ally with a complementary and established business.
Let's say your company develops time management apps for business. Partner with a company that sells business finance apps. Many businesses need both. When you partner with another company, you tap into their resources. Perhaps, you can bundle both company's products that compels people to buy both.
It's not required that the business be complementary, but its customers should represent your ideal client. What does the other business get out this? Eventually, the startup will bring in other customers, which could mean new business for the veteran business.
3. Give away a free product or service.
This is where it's critical to know your target audience. You want the freebies in the hands of people who are your ideal customers. You have many options for going about this, such as using posting updates in social media to spread the word. You might also give them to friends and colleagues.
Holding a contest is another option. The key is to create one that attracts the target audience. For example, no contest should include an iPad for the prize. EVERYONE wants one including those who aren't remotely in the target audience. Contests are fun, stir people's competitive spirit and get them excited about something.
Another group to target in the giveaway is bloggers. Search for blogs that target your audience and offer a product for review or to use in a contest. Don't pressure the bloggers to provide a positive review. That won't reflect well on your startup. If they say something negative about it, respond to it with an attitude of appreciation. After all, they took the time to point out a weakness for you to fix.
4. Offer something for the first X customers to sign up.
People love a deal and when you put a limit on it, they're more likely to jump in faster to avoid missing out. This could be a discount or a free swag. Make sure the swag is something people will use because it will make them think of your startup each time they see it.
5. Attend networking events.
Meetup is a great resource for your networking efforts. This website simplifies the process of searching for groups based on topic and location. And the cool part is that it lets you see if you know people in the group or have contacts in common with group members.
Of course, you'll have business cards with you. But here's a trick to make it work for you. When you connect with someone, write a code word on the back of the business card. Tell them if they contact you with the code word within a week, they'll get a freebie or discount. Since they're busy meeting many people, they may not want to seal the deal at the event. This gives them an incentive to contact you.
6. Offer referral incentives.
Tell friends and clients that you'll pay them $50 or some other rate for each new client they refer by the end of the month (or another arbitrary number that compels them to act sooner). The income your startup gets from the new client will more than pay for the referral fee.
What other ways can a startup get its first customers quickly?