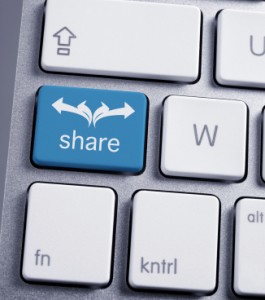 We talk a lot about using other people's content, especially blog posts, as a way to stay in touch with the people who matter to you.
What are some of the best ways to do that?
We usually keep it simple – just say:
Thought you'd be interested in this…
Or
I was reading this and thought of you.
Or
Have you seen this yet? I thought it was interesting.
If you are forwarding the blog post because of a recent conversation you had with them, mention that.
If you saw them share something similar on social media, tell them that.
If they recently wrote their own blog post on a related topic, mention that. They'll be flattered that you are keeping up with their blog.
You can also try to engage them in a conversation. You can do that in a global way:
Do you think something like this could ever work at your company?
Or mention a specific concept or data point:
Can you believe they actually invested $50 billion in this?
But keep in mind that your main goal with sharing content is to let them know you were thinking about them, that you are paying attention to what matters to them and sharing useful information. You don't want it to feel like you are assigning them tasks or giving them more work to do.
What are your best tips for sharing other people's content?