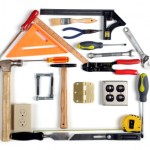 A second issue people have is that they wonder what it will be like to do business with you.
Social media provides a great way to invite people into your business and show them what your company is like. Let them get comfortable with who you are and how you do business.
You can do this in many ways…
On Facebook, introduce team members. Upload a photo and say what each person does for the company.
You can tweet about projects you are involved in for clients.
You can also use Twitter to provide customer service – show how quickly you respond, how courteous and helpful you are, how much knowledge you have about your products and services.
Tweet about deals with customers, partners, investors and vendors.
Blog about advanced tips for using what you sell, so customers can get more out of their purchases.
Thank people who send referrals.
Share results clients have achieved from your services.
Use videos to show people how to use your products.
Blog about the steps prospects should take to prepare to do business with you. For example, if you have a needs analysis as part of your methodology, what information will they need to pull together.
When you post on Facebook, talk about the wide variety of problems you can solve for people – share signs that they need what you do.
Do a top 10 reasons to do business with you.
Get your employees or subcontractors or partners to interact with you – ask them to comment and like your posts on Facebook, to retweet, to circle you.
You can ask customers to participate in videos or do audios about how much they like your company.
If your company has rituals or does holiday celebrations, extend them into social media.
What are you doing to let people feel like they know your business on social media? Share what works for you by posting a comment…