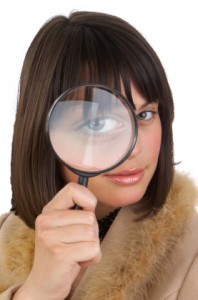 Twitter is a noisy place that can be a gold mine of information and connections, especially when you find the experts and thought leaders in your industry. Before identifying them, create a Twitter list for one-click access to this cream of the crop.
Using this list quiets all the noise while you focus on what these experts have to say. You can make the list private so no one else can view it. As you find folks using the following five ways, add them to the newly-created Twitter list.
1. Check "Who to follow" Recommendations
Twitter has a "Discover" tab that contains breaking tweets based on the people you follow and those they follow. They're tailored for you based on who you follow and what people like you are talking about. Twitter shows you some of your followers who also follow the person that appears on this list.
Switch from "Tweets" to "Who to follow" for more suggestions. After you finish exploring there, switch to "Popular accounts" for topics and people to follow based on your interests. If you haven't been using Twitter for long or haven't used it much, "Discover" may not be the place to start. So let's move on to basic search.
2. Do a Basic Search
Start by entering your industry keywords in Twitter's search box and see what you get. Twitter sorts the search results into three categories: "Results", "People" and Photos." "Results" has three options: "Top", "All", and "People you follow." "Top" shows popularly-retweeted subjects. Review the tweets for leads and check them out as they may be potential experts or they follow experts.
Switch to "People" for a list of folks and their bios. "Photos" may not be much help beyond giving you a quick visual to scan for more possibilities. If a photo catches your eye, make note of the user's name and any info in the tweet that might be useful in your search. You can improve your search results by using search operators and the advanced search tool.
3. Check out Other People's Followers and Lists
When you find the right people, check out their Twitter lists. Subscribe to those lists and browse the list members for potential experts. You might also find more by looking at their followers and the people they follow. Keep on reviewing lists, followers and following.
4. Review Tweets
After reviewing the users' lists and followers, check their tweets for other @usernames for more ideas. Again, when you find a relevant resource, look at that person's lists, follows and tweets.
You may find some useful #hashtags while reviewing tweets. Follow those #hashtags to see who else uses them. When you identify experts and influencers, study their retweets. They obviously respect the source enough to share the message with their followers. And that resource may also be an expert, influencer or amplifier. Amplifiers are power users on Twitter who are more likely to send tweets or retweet your updates.
5. Use a Third Party Website or App
While Twitter can search for people, sometimes a third party website like Followerwonk or wefollow can produce better or more relevant results. These websites let you search people's bios, locations and profession. You may consider using web-based apps like Little Bird to find experts and influencers.
Now That You Have a List …
Remember to hunt for your target audience using your customer personas and turn it into a Twitter list. All of these steps can help you here.
With decent Twitter lists in hand, the next step is to engage. Start by listening, mentioning others by @username in tweets, retweeting their updates and sharing their articles with @mention to identify them as the writer.
How do you find experts and influencers in Twitter?