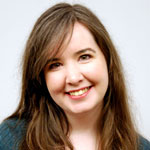 Here's a guest post from Rebekah Henson, an email marketing expert…
Marketing with email is an effective way to stay in touch with your customers, remind them of your brand and get repeat business from them.
When you're first starting out, you may not have all the resources you need to make your emails look as slick as major national brands do. That's okay. You don't have to break the bank to get more out of your email campaign.
Here are 4 easy ways to make your emails better. Added bonus – most of the resources mentioned here are web-based, so you can use them anywhere you have an Internet connection. Whip out a tablet or laptop wherever you happen to be and improve your campaign on the go.
Improve Your Email Design
You don't need to hire a graphic designer to make your emails look better. Stock photography and free image editing software can make a plain email template pop.
Photos make your emails more appealing. If you don't have products to take pictures of, use a free stock image or two to illustrate your points or place in a banner as your email's header.
Here are some places to find free stock images to use in your emails:
•    stock.xchng. Users upload images that are free for all to use. Categories cover everything from background textures to business themes to holidays and more.
•    deviantART. This artists' community has a searchable stock image category. Terms of use for stock images vary from artist to artists.
•    Flickr. Check out the Creative Commons page for free stock images from Flickr users.
If you have some graphic design savvy but lack the funds for Photoshop, free image editors can help you jazz up your photos or design a new template:
•    GIMP. GIMP is a free image editor for Mac and Windows that uses layers and other tools similar to Photoshop's. There are also plenty of extra plugins and filters developed by other users that you can download for free to improve your images even more.
•    Pixlr. Pixlr has a number of online photo editing tools, from a fun and fast enhancer that gives your photos an Instagram feel to an advanced editor that works like Photoshop, except it's web-based and free.
Many email marketing services offer their own image hosting plans, but if you need to host your image somewhere else to use it in your message, there are free sites that do that, too!
•    ImageShack
•    TinyPic
•    Flickr
Track Your Campaign's Results
How do you know if your email campaign is actually working? You can wait to see if you notice an uptick in sales or more visitors to your site. Or you can track your results to see exactly what's working and what's not.
Your email service provider should offer analytics that show how many people open your emails, click on links or unsubscribe from your list. But you can use another free tool to enhance your tracking abilities.
Adding a tracking code from Google Analytics to links in your email messages gives you a clear picture of how much traffic your site is getting from your email campaign. You can see an individual message's impact better with a unique tracking code added to each link.
Because tracking codes can make your links look long and cryptic, they work best in HTML emails where you can create a hyperlink with different text.
Important note: Don't type out your URL and then create a hyperlink with your tracking code. This is similar to a practice online scammers or "phishers" use and can keep your email from getting delivered.
Send Downloads As Incentives
Incentives are a powerful way to grow your email list. People want assurance that they're getting something valuable for giving you their email address, and sending them a free gift just for signing up feels like an instant payoff.
But you can't attach large files – like a PDF – to your email messages. You'll want to host the file somewhere instead and provide a download link in your email.
If your website host doesn't offer enough free storage space for all your files, try one of these free file hosting services instead:
•    File Dropper. Extra perk: You can upload files as large as 5 GB.
•    Dropbox. Extra perk: It's cloud storage for other important files that you want to access anywhere. Dropbox provides 2 GB of storage for free, and you can earn more free storage by referring other users.
•    File Den. Extra perk: You can provide a direct download link to your file so your readers won't be redirected from your email to a different download page.
Make Sure Your Email Displays Correctly
If you're designing your own HTML emails, it's important to make sure your messages display properly across different email clients.
It's always a good idea to send a test copy of your message to yourself before sending it out to your whole list, but you might not catch all of your mistakes this way. Invalid HTML code in your emails can affect deliverability, so if you're coding messages yourself, the extra security may be worth it.
Running your email's HTML code through a validator is a good way to catch unclosed tags or invalid markup you may have missed. Try the World Wide Web Consortium's (W3C) free HTML validator to catch additional errors in your code.
With these free tools, you're on your way to a better email campaign at no cost.
Rebekah Henson is a published playwright and SEO writer who blogs about building an online following through email marketing at AWeber, the leading email service provider for small-to-medium businesses. You can find more tips on marketing with email at the AWeber blog, or see how you can grow your own business with email at aweber.com.