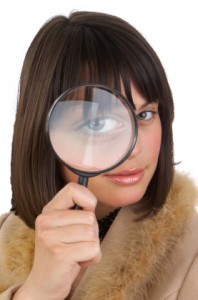 Associations can sometimes find it difficult to fill empty board seats and locate donors, volunteers and employees. LinkedIn's new non-profit pages make it easy to post volunteer opportunities on one of the largest professional databases available, providing you with a quality pool of candidates for whatever position you need to fill.
If you are one of the first movers on these new pages, you may have the opportunity to garner free publicity for your association. Since this section is new, bloggers and editors will be browsing through the pages to showcase the changes, and they might choose your page for an interview or as an example.
1. Find volunteers. Volunteers are a large part of any association, and these positions can be difficult to fill. If you make it easy for people to find your organization, and provide good quality information about your association, plus details about the options that are available, the volunteers will come to you. 82% of LinkedIn's 259+ million professionals are interested in volunteering!
2. Find donors. Some professionals prefer donating money to donating time. Not only does this provide them a chance to advertise their business (if you include donors on your promotional materials), it also gives your association more advertising as well. If they agree to become a donor, the other side of the LinkedIn Non-Profit Pages coin, the volunteer section, allows them to show which associations they are interested in – therefore providing more opportunities for you to be found.
3. Find employees. LinkedIn is already a well-known and established place for corporations to find employees. These same employees would work perfectly for an association like yours, which needs quality candidates for the positions available.
4. Find board members. If you have open board positions, LinkedIn's non-profit pages allow you to post director positions, opening the opportunity to a larger candidate pool.
LinkedIn's non-profit pages are an excellent way for associations to find volunteers, donors, employees and board members, all while providing more ways to promote your organization.