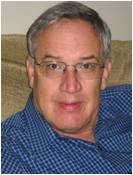 Today's post comes from social marketing expert Randy Hlavac.
Many business managers have heard of social monitoring but think it is costly, complex, and require you hire specialists.  These are all false.  There are social monitoring systems which allow you to quickly monitor your company, your products and your competitors.  AND they are free and easy to use.
There are conversations occurring about you on many different types of social sites.  While most managers are aware of Facebook, Twitter, and LinkedIn, significant conversations can happen on blogs, forum boards, video and social aggregator sites [like YouTube or Reddit] and on social news sites.  Here are 3 you should use:
SocialMention.com – Social mention is a great, free tool.  Simply put in your company or product name and it will show you who is talking about you.  It uses sentiment analysis to tell you whether their conversations are positive or negative, the strength of these conversations and much more.  The site is totally interactive [want to look at the positive comments?  Just click on them] and allows you to output key hash tags and other information to your excel spreadsheets.  This lets you compare chatter about your company and your competition.  See the Sentiment ratio?  If it goes negative…you are in big trouble!
AllTop.com – Alltop lets you monitor who is influential by topics of interest to you and your company.  Simply put in the topic and it will give you the sites & groups most influential in the conversation.  A great way to find compelling content for your site or to link up with experts in different areas.
Listorious.com – For any topic, there are bloggers and experts who are at the core of the conversation.  Listorious lets you see who is most influential in your specialty areas.  Want to go viral?  You need to talk to these people.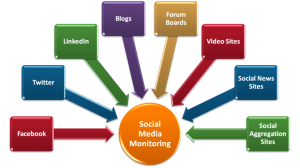 We recommend our clients use these tools every week to find out what is happening in social media.  They are a great way to learn what is being said about you and your competition so you can manage – rather than just react – to social commentary.
Randy Hlavac is CEO and founder of Marketing Synergy Inc – an integrated and social marketing company located in Naperville IL.  Founded in 1990, Marketing Synergy works with companies to build measurable, highly profitable marketing programs and the database and analytical systems to drive them.  Randy works with B2B and B2C organizations ranging from start-ups to Fortune 100 firms.  In addition to Marketing Synergy, Randy has been a Lecturer Professor of Integrated and Social Marketing at Northwestern's Medill IMC program for the last 21 years.  His graduate and undergraduate courses focus on the development of high impact Social IMC marketing programs and many of the course "graduates" work in social marketing today.  Dialog with Randy on Twitter @randyhlavac or discuss social issues with the hash tag #NUSocialIMC.  Randy can also be reached through his company website.