Get Your Team Using LinkedIn Effectively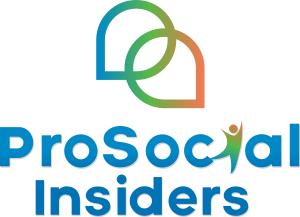 This series of six LinkedIn webinars makes it easy for everyone on your team to learn LinkedIn best practices at their own pace. For $995, up to 20 people can login and watch the archived webinars whenever it is convenient, as often as desired.
How to Make Your LinkedIn Profile Dynamic & Exciting
How to Do Prospecting on LinkedIn
How to Build Relationships Using LinkedIn
How to Be Interesting on LinkedIn
How to Be Seen as a Thought Leader Using LinkedIn
LinkedIn Advertising 101
The ProSocial Insiders webinars are packed with tips, techniques and strategies for getting the most out of LinkedIn. Each webinar is 30-60 minutes long. The webinars are updated regularly so your team always has the latest best practices.
LinkedIn Training for Executives: Leading in a Digital World
Give your leaders the training they need to use LinkedIn and other social media effectively.
Most executives do not fully understand the power of social media, much less how to leverage it in support of their initiatives. They spend little time in social media, and don't know how to manage social media use by their team.
This means your company is missing a big opportunity – and increasing your risk, because an executive who doesn't understand social media is going to apply old rules when a crisis occurs.
This half-day training typically includes the following components:
Why LinkedIn matters for you and your team
Crafting your personal brand as a leader
Growing, nurturing and leveraging your network
Building your reputation as a thought leader
Case studies and role play: social media challenges
The training can be delivered on-site or via webinar.
LinkedIn Training for Executive Assistants
Many executives do not have bandwidth to be active in social media themselves, and prefer to have their executive assistant handle their accounts. We offer training and coaching for executive assistants who will be handling social media for their boss.
Typically, we have a joint meeting with the executive and the assistant to discuss strategy and rough out a plan. Then we work one-on-one with the assistant to deliver the training and mentoring needed to make the project successful.
On-site Office Hours
Bring a LinkedIn expert on-site to work with your team. Ensure that you get everyone's profile updated and aligned quickly. Or provide each employee with a little hand-holding, problem-solving and support.
Your Social Velocity coach comes to your office for 2-3 hours (or works with your team via Zoom or GoToMeeting). Each employee schedules 10-15 minutes with the coach. She helps them update their profile or address their LinkedIn issues.
On-call LinkedIn Support
As your leaders and their executive assistants do more and more with LinkedIn, they will have questions. They will want help with specific issues. They will also run into challenges and technical problems.
We offer 10-hour blocks of LinkedIn support from our SocialVelocity coaches who can help them with any issue they encounter. Support is provided by phone, Zoom, GoToMeeting or Skype. Billing is in 15-minute increments.