How Effective Is Your LinkedIn Presence?
How Are You Doing Now on LinkedIn?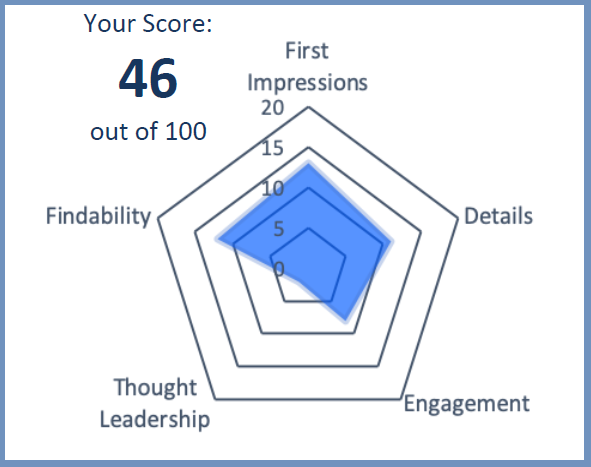 Get Your LinkedIn ProScore Today
Your LinkedIn presence today is more important than ever before. People google you and come to LinkedIn – LinkedIn is your professional presence online. Are you making the most of it?
ProResource has developed a unique scoring model for executives that offers a way to benchmark your LinkedIn presence across five criteria:
First Impressions
Details
Findability
Thought Leadership
Engagement
Your audit scores you from 1 to 20 on each of the five dimensions, giving you a total score from 1 to 100. You can easily see where you are strong now and where your greatest opportunities for improvement lie.
Would it be useful to see where you and your executive team reside today on this scoring model?
Get your score for just $97. Or get your team scored – 5 executives for $497.
Email audit@proresource.com with the names of the people you want scored.
If you would like to see a sample report click on the button below: