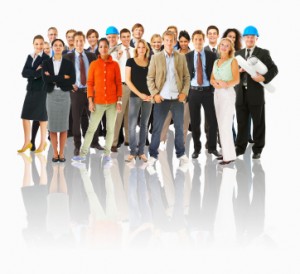 Everyone wants to be part of a success. So use social media to let people see that what you do is working – that others are excited about what you offer and are jumping on it.
You don't have to wait for big wins to do this – share the small triumphs too.
Talk about what a great response you are getting to your marketing or advertising.
Be excited about milestones as you achieve them. If you just landed your 40th customer or exceeded your revenue target for the month or hired your first employee – yay!
Share quotes and testimonials. You don't need to have formal quotes – simply forward nice things people say about you in social media.
Tell anecdotes about your customers' successes. You don't have to name the customer – you can say "a big hotel chain" or "a mom of two" or "a high-school track star."
Talk about new partners, new deals, new customers, new hires. Introduce them if you (and they) are comfortable with that. If not, just say you hired someone or got 2 new customers.
Tell stories about how your business is expanding and growing. If you need more space, are joining a coworking group, need a bigger garage to store your merchandise, talk about it.
Thank people for referrals – always! Public thank-you's are wonderful. They show your appreciation and validate for everyone else that you have people referring business to you.
How can you show that more and more people are buying your products and services, getting involved with you, and supporting you?