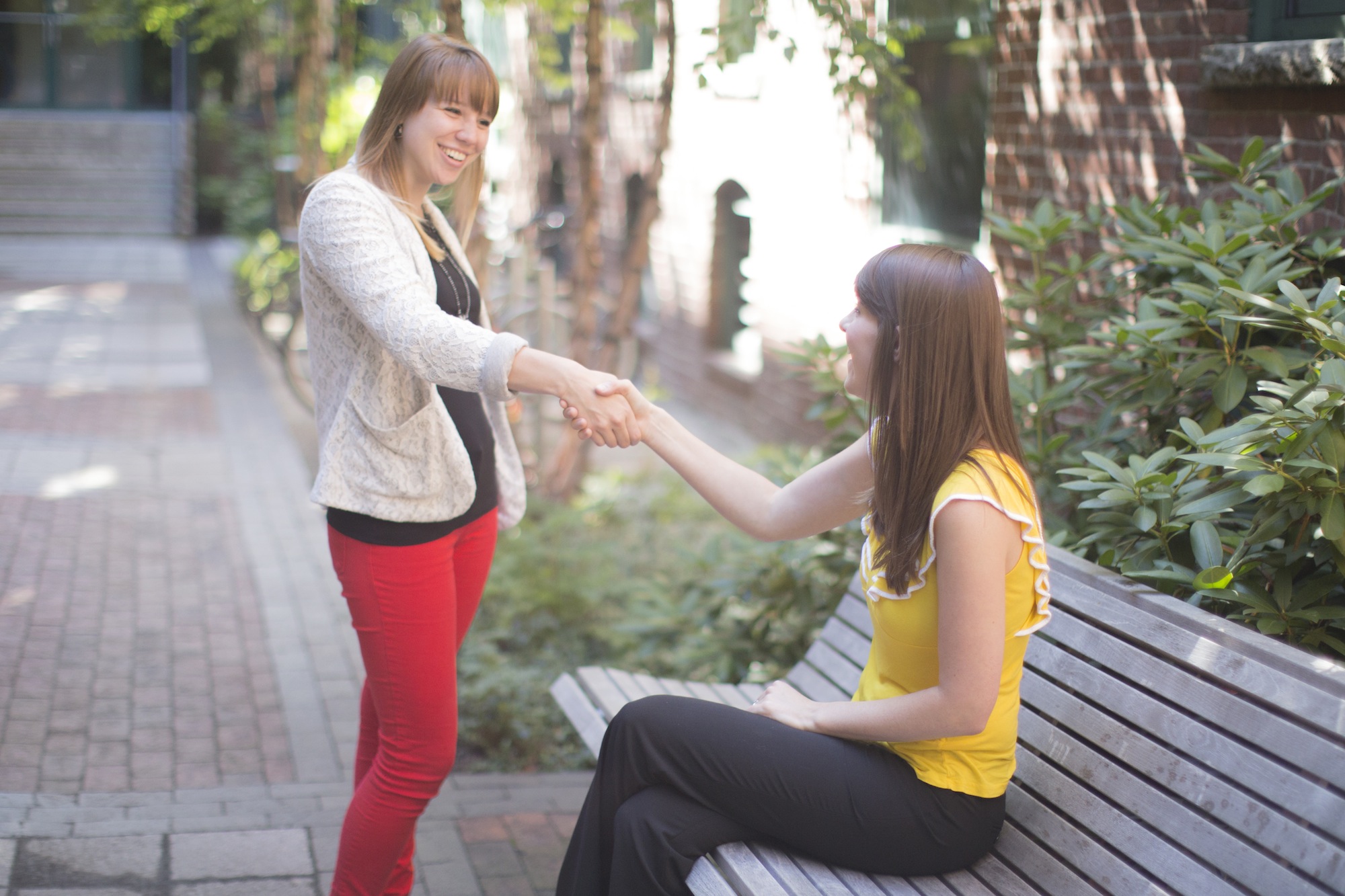 You most likely know your competitors. And know them well. You study their websites. You check out their social media profiles and updates. You listen to them on Twitter. (Tip: Create a private list called "Competitors" and add them to the list for easy checking.)
What about LinkedIn? Do anything with your competitors there?
Before you start this three-step process, verify that your profile clearly conveys your company's value to its customers and has your contact information. Look into using a web-based app that allows people to schedule appointments with you. Add the link to the scheduling tool under your contact information.
Step 1: Connect with your competitors on LinkedIn
Yes, connect with your competitors on LinkedIn. No joke. Many will accept your connection request without a second thought.
Think about it. You connect with prospects. Your competitors do the same. After a competitor accepts your connection, check out their connections. (Click their number of connections to see the list.) You can view all, shared, or new connections. The first time, check all their connections for prospects. Then going forward, you can track new connections.
If you're connected, you'll also see more of their activity on LinkedIn so you know how they are using the social network – which can give you a lot of information about their direction and goals. It can also provide ideas for your own LinkedIn activity.
Step 2: Find your competitors' sales reps
Don't know who the reps are at your competitors' companies? Do an Advanced People Search. Enter the company name and job title of the people you want to find. From there, you can figure out who you want to connect with and start monitoring their connections.
You might also want to map their org chart, which is easier to do if you are connected to several people in their company. Remember, you can view connections up to the third degree on LinkedIn. If you have a couple first degree connections inside the company, you'll be able to see more about their team.
For search tips, check out advanced LinkedIn Search tips and tricks.
Step 3: Protect your own connections
Every LinkedIn profile has a "Recent Activity" page. (To access it, go to a person's profile, select the down arrow next to "Send a message" and "View recent activity.")
Recent activity can include:
New connection.
New current job position.
New link to a website.
New recommendation for someone else.
Start following a company.
New skills.
New content shared with network.
Changed title of your current position.
Current work anniversaries.
The one you want is the new connection. However, whether this information appears depends on the person's LinkedIn Profile Privacy Controls. (You can change settings by moving the cursor over your LinkedIn image in the top right corner and selecting "Privacy & Settings.")
The strictest privacy settings won't prevent LinkedIn from displaying these activities:
Added new connection. (You can hide your connections list to prevent this.)
Group activity. (Control this within Group's settings.)
Shared content.
Followed a University's page.
Upgraded to Premium. (Job Seeker account is exempt.)
Followed a new influencer, publisher, or channel.
Liked shared content.
You can work around this by modifying who can see your connections. You can either choose "your connections" or "only you." Beware that if you go with "only you," others can still see connections who have endorsed you and connections they share with you.
If you want to hide all your activity from a competitor or someone else, block the person by going to the person's profile and selecting "Block or report" from the drop-down menu.
Do you have tips for dealing with competitors on LinkedIn? How do you handle this?