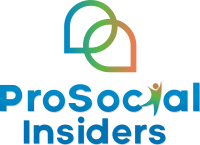 This series of six LinkedIn pre-recorded webinars makes it easy for everyone on your team to learn LinkedIn best practices at their own pace.
Each webinar covers one of the key aspects of using LinkedIn successfully, and is packed with tips, tactics, strategies, and insider knowledge about what is working right now.
The webinars are updated on a regular basis so your team always has the inside scoop about how to use LinkedIn effectively.
Most of the webinars are about 30 minutes long; the prospecting webinar is 45 minutes.
Your team can login and watch the webinars whenever it is convenient, wherever they are. And they can watch repeatedly – as often as they want.
ProSocial Insiders Webinars
How to Make Your LinkedIn Profile Dynamic & Exciting
Craft your LinkedIn profile strategically so it supports your business goals. Learn how to tell the story of your expertise and accomplishments, build trust, and create opportunities to engage. This webinar digs into the most important sections of your LinkedIn profile, shows you how to use each section effectively, and includes tips and formulas to make writing easier.
How to Do Prospecting on LinkedIn
Discover the latest strategies for identifying prospects, introducing yourself, following up, and getting conversations started using LinkedIn. 
LinkedIn Sales Navigator Lead Builder search tips and tricks
Four ways to introduce yourself
Five ways to follow up
How to avoid penalties and problems on LinkedIn
How to Build Relationships Using LinkedIn
Turn connections into conversations. Learn techniques for nurturing relationships on LinkedIn. 
Develop your follow-up strategy
Create opportunities to reach out 
Converse without being sales-y
Get your first conversation in the real world 
How to Be Interesting on LinkedIn
Gain mindshare from your connections, keep their attention, and get them to engage with you.
What type of posts people find interesting 
Where to find quality information to share
Timing your posts
How to increase engagement on your posts
How to Be Seen as a Thought Leader Using LinkedIn
Thought leadership delivers greater visibility, increased influence, access to industry leaders and customers, and ability to impact the future direction of the industry.
How to go from expert to thought leader
How to show thought leadership on LinkedIn
Ideal topics for blog posts and videos
How to expand your audience
LinkedIn Advertising 101
LinkedIn has significantly improved its advertising platform, adding new types of ads and tools that offer great value to anyone who wants increased brand awareness, lead generation or a larger audience for their blog posts. 
The different types of LinkedIn ads and which is appropriate for your purposes
4 ways to define your target audience
How much each type of ad costs
What kind of results to expect
The cost is $995. Up to 20 individuals get access for 6 months, bringing the cost to just $8 per month per executive.