Have you seen what other CEOs are doing on LinkedIn? Viewing other CEO profiles is a great way to get ideas for your own LinkedIn presence.
It's been nearly three years since we published our first blog post highlighting 10 great examples of LinkedIn CEO profiles. Since then, LinkedIn has made significant changes to LinkedIn profiles – some components have more prominence while others are hidden or have disappeared, Accomplishments now combines several sections, and there's more opportunity to tell your story with images.
Another change over the past three years is that your LinkedIn profile has taken on increased importance. People who google you will now find your LinkedIn profile in the #1 or #2 search result. And with the Microsoft acquisition, LinkedIn is being integrated with Outlook and Dynamics CRM, so anyone sending or receiving an email from you will be one click away from your LinkedIn profile.
Your LinkedIn profile is your online 24/7 presence – as CEO, you have a greater need than ever before for a strong profile that stands out among the crowd. Here are ten CEO profiles that showcase best practices for LinkedIn profiles.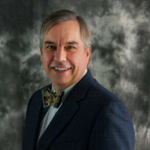 Chris Perram
CEO, FileFacets, Corp.
https://www.linkedin.com/in/chrisperram/
Chris has a great photo. He promotes his company through a keyword-rich summary and attached media. He also blogs regularly on topics of interest to prospective clients.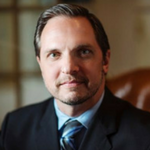 Eric Cole
Cyber Security Scientist | Keynote Speaker | Author | Expert Witness | Chief Innovator at Secure Anchor Consulting
https://www.linkedin.com/in/ericcole1/
Eric's profile does a great job of showcasing his expertise. His summary is excellent. He also takes advantage of the projects section of the profile – providing more in-depth information on recent work.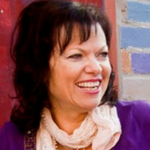 Liz Ryan
Founder and CEO, Human Workplace; Author, "Reinvention Roadmap"
https://www.linkedin.com/in/lizryan/
Liz's profile probably looks familiar – she's a LinkedIn Influencer with more than a million followers. She posts regularly and features strong client recommendations. She also includes personal information in her summary and keeps it updated – currently, she's promoting her new book.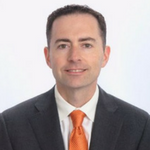 Michael Biddick
Chief Executive Officer (CEO) at Fusion PPT
https://www.linkedin.com/in/michaelbiddick/
I happen to know Michael's company is currently hiring – because he says so right in his summary.  Remember, a profile doesn't have to be an online resume. Use it to attract the people you're looking for – whether that's clients, partners or employees.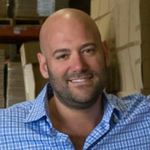 Gerald Shvartsman
Chief Executive Officer (CEO) at Source Outdoor
https://www.linkedin.com/in/geraldshvartsman/
Gerald's profile is a great example of how a picture tells a thousand words. His more casual profile photo – sans suit – makes sense, since he's the CEO of a company called "Source Outdoor." His cover photo of featured catalog furniture enhances the feel of his personal brand – outdoorsy, hands-on. He looks like he relaxes in the same hammocks he sells.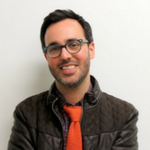 Dan Berger
Inspiring face-to-face experiences through cutting edge hospitality software!
https://www.linkedin.com/in/danberger/
Although we recommend writing summaries in the first person, some people prefer third person. Dan's summary is written like a magazine article bio, highlighting his career successes, awards and a list of notable clients.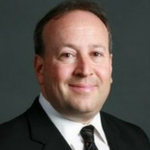 Fred Diamond
Executive Director, Institute for Excellence in Sales
https://www.linkedin.com/in/freddiamond/
Fred's summary is a great balance of information – professional with a hint of personality. Fred includes his contact phone number in his summary to encourage potential clients to pick up the phone right then and there. Don't forget – if you want to be contacted, make it easy.
John Asher
CEO at ASHER | Revenue Growth Expert | CEO Advisor | Sales Trainer of 50,000 Sales Professionals | Keynote Speaker
https://www.linkedin.com/in/johnasher/
John's headline is excellent – it's crystal clear how John can help clients. He also includes recent examples of sales presentations – both PowerPoint and video – so you can get a feel for his work.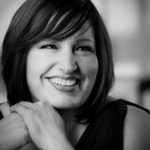 Elaine Gouskos
Information Technology for Bay Area Manufacturing Businesses| CEO & Founder, Just Do I.T.
https://www.linkedin.com/in/elainegouskos/
Elaine does a great job at telling the story behind her corporate vision in her summary. She also promotes her interesting volunteer work, using LinkedIn to share another facet of her professional and personal experience.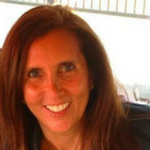 Cindy Praeger
Co-Founder Rhythm Systems | KPI & Dashboard Software for Mid-Market Companies | Strategy, Planning, Team Execution
https://www.linkedin.com/in/cindypraeger/
Cindy uses a conversational style that gives you a taste of her personality and sense of humor. Your summary section is like a cover letter for your profile – it's the perfect place to use a more conversational style of writing. Cindy also highlights a recent award she's won.
Get Help With Your Own Presence
Here are some recommendations specific to CEOs.
[et_bloom_inline optin_id="optin_4″]
Want to Talk?
Let's talk about what you want to accomplish and we'll provide some free advice. Schedule a 15-minute call here. Whether or not we end up doing business, you will come away from the call with insights about social media and personal branding that will be useful to you.