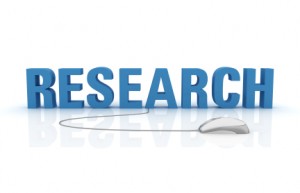 You may have a great idea for your tech startup, yet it may have room for improvement to ensure you produce something that fulfills the customers' needs and wants. Market research helps you do that by identifying market need, market size, competitors, and the ideal customer.
Before you start the research, think about the questions you want to ask. There's a secret sauce in the way you ask questions. Avoid asking "Do you think this is a good idea?" or "Would you buy this?" In my experience, people want to please and be agreeable. You'll glean more information when you ask why your product or service won't work. By doing this, you're giving them permission to be negative. Plus, as pleasers, they'll be happy to share their objections.
Here are three ways to conduct market research for your tech startup that only requires an investment of time.
1. Post questions on LinkedIn.
Popular resources for asking and answering business questions include LinkedIn Answers, LinkedIn Groups, and Quora. Those answering questions benefit from sharing their expertise, getting their name out there, and being helpful to others. In LinkedIn Answers and Quora, post your question and select a related topic or category. Note that when you enter your question in Quora, it shows questions with similar keywords. You can look at those and refine your question.
For LinkedIn Groups, target the groups where you think you'll find your prospective customers. If you're still defining your target audience, try posting questions in multiple groups. However, take care not to overdo it or post in similar groups because most belong to multiple groups. When they see someone cross-posting the same question, some view it as an annoyance.
2. Create polls.
You can create polls in Facebook, LinkedIn, or a web-based service that provides you with a URL or code to share your poll on your website, email newsletter, and social media. Polls don't provide deep insights like posting open-ended questions or interviewing customers. Nonetheless, they're a helpful market research tool when you're looking for specific feedback, such as a product name or product features.
To create a poll in Facebook, you need to use Facebook as a page. Choose "Event, Milestone +" in the status update box and you'll see "Question" as an option. In LinkedIn, you'll need to add the Poll application. (Here are instructions for creating a poll.) Some web-based survey services like SurveyMonkey allow you to create a free survey that you can post almost anywhere. (Free accounts usually limit the number of questions you can ask or people who can take the survey.)
3. Interview prospective customers.
Interviews allow you to get more insights because you can respond to the prospective customer's questions and comments. Remember to start by asking what's wrong with the idea your startup proposes. Use the answers you receive to come up with ways to overcome rejections. Whatever you learn in the interview, apply that in the next interview to see if you can get more objections.
What other tips do you have for doing startup market research?