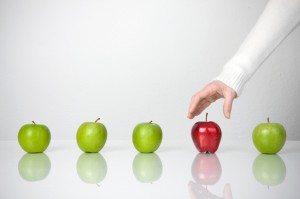 Investing in a startup is an exciting adventure because you get in the game early before any of the players become stars. And when they start winning games, you feel a thrill knowing you were there at the beginning. Although it's a risky investment, you miss 100% of the shots you don't take. However, you can improve the shot percentage by doing due diligence using social media.
Before social media, investors relied on search engines for due diligence. They'd visit the startup's website, read anything mentioning the company, and study the management team's bios. The downside of this approach is that there may not be much information available and much of it comes from the company, which will be biased.
Finding common connections
With social media, you listen to conversations. You get a feel for the startup's customer service and personality based on how they respond to social media comments. You also see the other side: comments from the people talking about the company. Social media give you more than the play-by-play of what's happening in the startup. It can connect you with common contacts. For example, you don't know the CEO of the startup so you can go to LinkedIn to see if you and the CEO have people in common. If you can't find a close enough connection, perhaps you share one with another employee from the startup.
In researching the connections you have with the startup, you might find others of interest even if they're not someone you know. The startup could be associated with investors, partners, industry experts and other people you may know about. Those connections can give you an idea of the startup's reach and respectability.
Studying social media use
When you study the startup in social media, ask yourself the following. How does the startup use social media? Does the startup have its own Facebook, Google+, LinkedIn, Twitter, Instagram, Pinterest or other social media pages? How often does it update its pages? What does it share? Who is sharing? Are people interacting with the startup? What do followers say?
Check the startup's followers. Are they customers, bloggers, competitors, industry experts, employees?Try to determine why these people chose to follow the startup. What impression do you get from reviewing the startup's social media activity?
Is it getting traction and building support through social media? What are the general impressions people have about the company? Excited? Interested? Complaints?
If you find third-party mentions of the startup, review those. What are they saying? Who is saying it? Is it positive? Is it a reliable and trusted source?
Other than people deleting their own comments, no one can edit social media. Its fast-paced, conversational and spontaneous environment compels companies and people to reveal their personalities and thought processes. Just like statistics helped the Oakland A's become a winning team as revealed in "Money Ball," social media can provide investors with insights into a startup not available elsewhere.
What other ways can investors do due diligence on a startup?