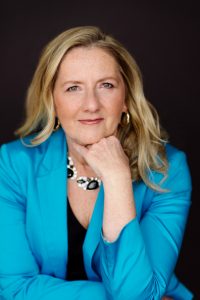 Hello, I'm Judy Schramm, CEO of ProResource.
Helping entrepreneurs grow their business is my passion. I love working with people who have developed an innovative solution that helps their customers solve problems. Over the course of my career, I have worked with hundreds of small technology businesses and been personally involved in launching more than 150 products. It is always a thrill to see the excitement and energy as a new product takes off.
About five years ago, we started specializing in using LinkedIn. It was tremendously useful for tech startups and other rapidly-growing businesses. You could build targeted prospecting lists – with contact information that the prospects themselves kept up-to-date for you, get past the gatekeeper, introduce yourself and get conversations started, educate people, and stay in touch throughout a long sales cycle.
Over the years we evolved our services. We discovered that a strong personal brand is the essential starting point for using LinkedIn effectively, and we developed a methodology, processes and systems for doing personal branding.
We also developed a variety of advanced ways to use LinkedIn. For example, we can debug your marketing, do market research quickly and inexpensively, and build a talent pool so you can grow your business faster.
If you are doing something interesting, we'd love to work with you.
Reach out to me and let's have a conversation. My phone is at the top of every page. Or you can schedule a call at your convenience with this link to my calendar. I will share my insights and experience with you, and brainstorm about your opportunity. I promise you will get value from the call.
Judy