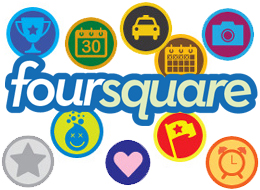 I went to a franchised store to pick up a cookie cake. Upon arrival, I checked in on Foursquare, a location-based app on my phone. Surprise! The store had a coupon offering six free cookies for the purchase of a cookie cake. I showed it to the employee who pushed back saying I needed a physical coupon or a printout.
I explained that customers show the Foursquare offer on the spot and the store honors it — no print outs needed. It didn't help her case that the cookie store had a Foursquare logo on its cookie display for all to see.
Obviously, the employee didn't receive information or training on how to handle Foursquare specials. After an awkward few minutes of back and forth, the cashier gave in and her attitude changed from helpful to defensive.
A gym had a Foursquare sticker that said to check in for specials. I did and no specials appeared. Thinking it may take a few visits, I continued checking in every time I went there. Nothing.
Another store had outdated offers. These didn't expire a few days or even a week ago. They expired nine months ago. What kind of message does this send to customers? It says they're unorganized and didn't make a full commitment to their local marketing program.
You can avoid missteps with these six tips:
Train employees. Before diving into a program, make sure you have everyone on the same page. Don't let your employee be like the cookie store cashier. If you own a franchise with multiple locations, tell the store managers about the program so they are prepared to honor the specials. Or use a point-of-sale (POS) system that allows you to program in your local marketing campaigns so it's easy to charge customers correctly.
Show specials on every visit. When people check in at your store, let them see your specials, even if they aren't getting anything on that visit. One restaurant has an offer that says, "You'll unlock this special with your 3rd check-in. Free cup of coffee with every 3rd check-in." It also has a counter that keeps track of check-ins. Displaying something on every visit encourages customers to visit again so they can claim their reward.
Create timed specials for slow times. Is there a time or day of the week that's slow in your business? Compel people to come by creating a timed offer. Here's one: "Check in here on Foursquare between 7 p.m. and 9 p.m. and receive a complimentary appetizer (maximum value $8, limit one per table). Offer valid on day of check-in."
Update your offers. An expired offer sends the wrong message. It's better not to participate than to have outdated offers.
Keep your specials simple and clear. Unfortunately, some customers abuse specials. Keep it simple and unambiguous, such as "small soda" instead of "drink" where customers may interpret that as a large glass of wine.
Look beyond Foursquare and Facebook. You could run a contest on Pinterest or Instagram, where people post photos taken in or around your restaurant for a chance to win a free meal or a $5 coupon.
It only takes one employee with a bad attitude to lose a customer. And not walking the walk sends a poor message to customers. When done right, local marketing helps local businesses build relationships with customers and supports word-of-mouth, as customers will want to share your specials with their friends.
What other tips do you have for local marketing? What experience have you had with local marketing?