Use a Blog to Share Your Insights & Expertise, Position Yourself as an Authority
It's one thing to be active in social media… It's another to be effective.
Blogging can be your secret weapon.
You've probably already heard that you should blog.
People who know and respect you have told you they think your ideas are worth sharing. And your marketing team has told you blogging is a valuable strategy for both lead generation and branding.
But you haven't done it yet, right?
Blogging can feel like a big commitment – you need to set up a blog, then commit to publishing regularly. You worry about coming up with enough ideas to guarantee a steady flow of blog posts. You need to find the time to write. Then you need to get subscribers.
We make it easy.
Blogging Made Easy
When you have our help with your blog posts, you will find it simple to get started and even easier to keep going.
We suggest topics. If you know what you want to write about, that's great. But if you don't, let us suggest topics. We have a process for coming up with good blog topics, and can provide you with all the ideas you will ever need.
We write for you. There's no staring at a blank page, hoping inspiration strikes. You approve the topics, then we draft the blog posts. We can get the information by interviewing you. We can research the topic and write from the research. Or we can re-purpose content you already have.
We find images. A strong image attracts readers, but it can be time-consuming to find just the right image. We select a copyright-safe image or our graphic designer creates one for you.
We publish for you. We format the blog post and publish it on LinkedIn.
---
"Judy and her team always come up with great ideas for monthly blog posts and LinkedIn marketing activities. The blog posts are always so professionally written that they hardly ever require revising which saves a lot of my time. I've been very happy with the outcome of all of the services the ProResource team have provided us."
Pekka Moilanen, President of Argos Systems
---
Professional Blog Copywriters
Your blog is written by a professional blog writer. Most of our writers are former journalists, so they know how to write a compelling story that keeps people interested and engaged.
They capture your voice, so your blog posts sound like you wrote them.
Your blog posts are written using best practices, with a strong headline, an interesting beginning that draws in readers, and a call to action at the end. They are also keyword-optimized and tagged to make them more findable.
---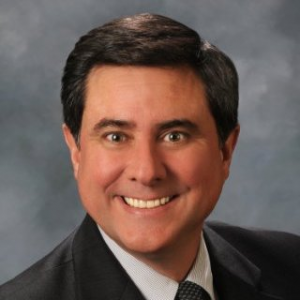 "I am very pleased with the blog posts from my ProResource team. Sue and Mona understand exactly what I want to say, and what they deliver hits every point I intended to express. I have received very positive feedback from colleagues and partners. I look forward to continued success with ProResource!"
Mike Caggiano, Robert Half Executive Search
---
Grow Your Readership
Blog posts published on LinkedIn are automatically sent to all of your connections.
If you want your blog post to be seen by even more people, we use LinkedIn's Sponsored Content ads to insert your blog post into the LinkedIn news feed of the exact people you want to reach.
Thousands of people see that you have written a blog post, so you build your reputation and brand awareness. You only pay when someone is interested enough to click on your blog post.
The cost runs around $5 per click. Most of the clients who do this spend $200-500/month. But you can invest at any level, with controls to ensure you don't go over budget.
Start with One Blog Post per Month
We have several pricing options, depending on how frequently you want to blog. One blog post per month is a good place to start, but we can publish on whatever frequency works best for you.
Take the Next Step!
Schedule a free 15-minute call so we can talk about what you would like to accomplish, and you can see if our blogging service is a good fit for you.