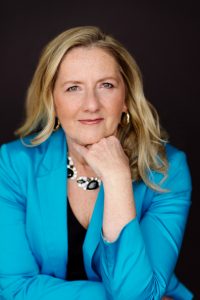 Hello, I'm Judy Schramm, CEO of ProResource.
Helping small businesses grow is my passion. I love working with entrepreneurs and sales executives who are bringing innovative solutions to customers, thereby helping those customers solve problems.
Over the course of my career, I have worked with hundreds of small businesses and launched more than 150 products and services. It is always a thrill to see the excitement and energy as a new product takes off.
But, of course, they don't always take off. Sometimes, even with a strong team and solid marketing, the most compelling solution doesn't sell.
About 10 years ago I started trying to figure out why.
I analyzed our clients and the marketing we did, looking for patterns in what worked and what didn't.
It was interesting… Success didn't seem to be correlated to the size of the company, the budget, the type of product, the target market, the price point, or even the types of marketing we used.
But there was one thing the successful companies had in common… They did a better job of staying in touch with people.
That seemed rather odd.
We started experimenting with it. Could we get better results in marketing simply by doing a better job of staying in touch with people? The answer was yes.
Across the board, results improved simply by making the effort to keep in touch and build relationships.
Over time, we built a process for building relationships that would work for our clients. It worked using "old school" methods – direct mail and phone – but it worked even better using social media, particularly LinkedIn.
So we evolved our process to focus on using LinkedIn to build business relationships.
We call what we do "Nurture Marketing," because when you do it right, you are taking care of people. And when you take care of people, they trust you. They buy from you and they stay with you, your product and your company.
Would you like to put nurture marketing to work for you?
We would be happy to show you how.
Judy